On Saturday, a friend I know through local politics invited me to a mysterious gathering known as a 'Beehive' in Nottingham city centre. It was upstairs in a pub and there was a mention of talking about Brexit, and it being recorded. Since I firmly believe that we MUST keep talking about Brexit and our relationship with the EU and the European continent, I went along.
The event was organised by Final Say for All. I've been following this group on Twitter for a while – and even using the hashtags they originated – without really knowing anything about them, beyond the obvious. What I discovered is that the group are, very profoundly, about the personal impact of Brexit. Here's the founder, Nicky James, in her own words:
"As a disenfranchised Brit living in the EU, Brexit has felt like something that is being done to me. It left me feeling anxious, isolated, voiceless and a victim. After living in Germany for 16 years, I moved to the Netherlands nearly 12 years ago. I am European and love the places I have been lucky to call home as much as the country of my birth.

Brits in the EU are largely ignored in all this. It is clear that people are unaware of the devastating impact on our lives and many do not even know that we were unable to vote. Final Say For All gives me my voice back. Now I want my vote back, too, along with a vote for the 3 million EU citizens in the UK. I refuse to be a victim anymore."
We spent nearly 3 hours in a pub and we didn't really talk 'politics' at all. We shared how devastating Brexit is, personally. Final Say for All coined the hashtag #BrexitIsPersonal and I think it's one of the most important aspects of the whole sorry saga that we remember that. The faceless 'politician', 'bureaucrat', 'immigrant' and others involved in the discussion aren't helpful when we're talking about something that will affect each and every one of our lives. Particularly those of British citizens in Europe and EU27 citizens in the UK and their families, their friends.
Final Say for All's explicit mission is to fight for the approximately 5 million people whose lives are hanging in limbo as a result of the referendum, and to stop Brexit via a second referendum and to collaborate with other groups to achieve this. As the home page states:
"No one should ever have to wake one day to find their family life and future subject of a negotiation between two factions in which they've had no say.

This has happened to millions of people because of the UK's decision to leave the EU!
One of the campaigning methods that makes Final Say for All important is that they're also using video to document personal stories. A Beehive, it turns out, is named after the pub where the first one took place, and it is an event of telling, sharing and recording personal stories. Not just those of the 5 million who face a challenge to their entire way of life, but also of anyone who wants to talk about why Brexit is personal to them. In a friendly and encouraging atmosphere, anyone who wants to share their story is welcome to do so – on camera, or off.
I'm English (apart from some fairly distant Irish ancestors), so my right to live and work in the country I currently call home is not threatened. For a while I wondered whether I should share my story at the Beehive since, compared to some of the stories in the room, I am relatively secure. But, as I listened, it became apparent that I needed to share. Because Brexit is personal to me. I have many, many friends from EU27 countries whose future is not as certain as it was, or who have had to change nationality to be sure of some certainty. I have lived in Slovenia and returning there, to the house I still own, has always been one of my longer term plans. I have friends in Slovenia – both British and Slovenian – who will be affected. Living in Slovenia in 2005, just after the country joined the EU, also demonstrated the beneficial impact of the EU membership in a way we've never been able to define so clearly in the UK.
I also work at a university where I am surrounded by EU27 citizens all the time, where Erasmus exchanges, collaborations and research funding are just an ordinary part of life and learning. All that is under threat. I have no doubt I'll keep my job, but the university environment looks to become much poorer with less European sharing.
Beyond that, I've always considered myself European. I am a citizen of the world. My national pride has always been rooted in something neatly summed up by the EU motto – 'unity in diversity'. I love the UK for all its history, culture and quirks. But I also love it being part of something bigger, something shared. I am just as fascinated by what makes Germany, Slovenia or Sweden unique and amazing as I am by the UK. I want to be joined to those nations. Brexit is also personal because it tries to take that part of my identity away, along with my citizenship rights. I am most bereft at the idea of losing my Freedom of Movement. I wanted to live and study in the EU. I wanted to travel as I pleased through 27 other countries. I am horrified that this could be removed as a result of a dubious referendum, won on lies.
Not just lies. What also infuriates me is the reduction of the franchise for the EU referendum. EU27 citizens living the UK could not vote. 16 and 17 year olds could not vote. People who will be profoundly affected. And yet, when I campaigned on the streets during the referendum build up, the people who could vote gave me reasons for voting Leave such as 'I don't like David Cameron,' or 'the Indian family who live next door to me have too many cars,' or even 'I just want to rebel, not leave the EU.' People with no understanding of what the vote would mean, lured by lies, and fired up by the idea that voting to Leave was somehow bringing down the establishment, were able to cast their votes. But many of the people who will be most affected, will not. I am affronted on behalf of British democracy.
I said all of this in the video I recorded at the Beehive on Saturday. It was remarkably cathartic to share my story in that way – not a political debate, but something emotional and from the heart.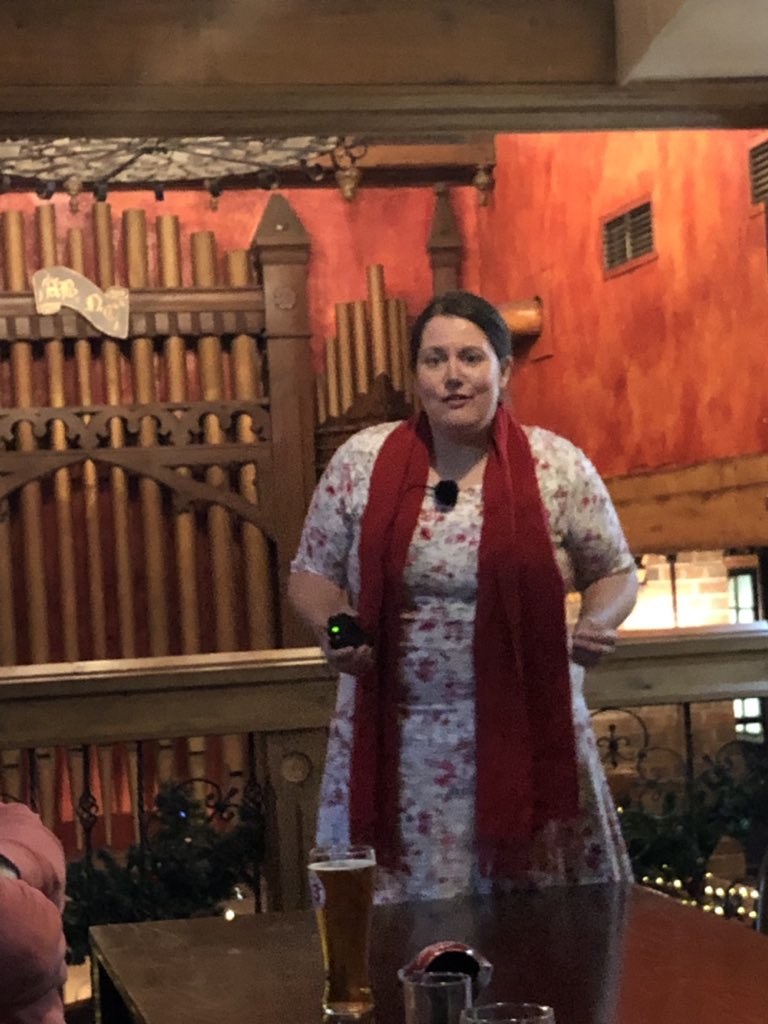 I find myself thinking about the talk I gave quite often since, with Brexit as headline news daily. The affront and sadness I feel carries into today when our Prime Minister carries on regardless of having been historically defeated, and her government found in contempt of Parliament. My latent national pride is so ashamed to see this happening in this country. My understanding of history makes me just a bit terrified.
But what Final Say for All are doing is similar to what I hoped Conversations with Europe would also do, when I first set out, with its conversational, personal tone. It's a curating of stories, a reflection of people and lives – and how what happens with the EU is always personal.
I always imagined being able to sit with people from across Europe and share stories. FSFA are recording those conversations in our troubled times.
There are already a good collection of videos from the FSFA Beehives available online
New videos are added frequently, so do consider subscribing. Or look out for the next Beehive – it might be near you!
Do also find the website, Twitter and Crowdfunder.
***
The aims of Final Say for All also intersect with those of In Limbo and In Limbo Too, both of which books, and the associated Our Brexit Blog are highly recommended as collections of how Brexit affects all of our lives, but particularly those with residency and citizenship issues at stake.
#BrexitIsPersonal