I've interviewed both Peter Cook and Madeleina Key for Conversations with Europe over the last few months. As two of the most high profile and creative pro-EU campaigners at the present time, it was inevitable that I'd soon be chatting to them about a joint project.
RAGE Against the Brexit Machine, which I've also written about previously, is a Crowdfunded album of songs to fight Brexit, a project created by Peter Cook but with a team of collaborators, many of them high profile. You can find about more about the whole project in my previous article.
No, Jeremy Corbyn is the biggest release of the project so far. And, the comma is important, as Madeleina was keen to point out. Here's my chat with Peter and Madeleina.
1. Tell me about your single No Jeremy Corbyn. What style of music is it? When we can buy it?
Madeleina: Actually it's "No, Jeremy Corbyn". The comma is very important! We are telling Corbyn off and saying "No! We don't want Brexit!" No, Jeremy Corbyn is best described as "Brexit Swamp Punk Grunge Blues" music – in fact it is an entirely new genre of music informed by our current Government's carefree approach to self-harm. Not so much Boom, Boom, Boom, more Boom, Bust, Brexit. We believe that JC will appeal to young people as well as die hard rockers. The song it has clever lyrics with political references that will entertain even the most snowflakey of the liberal elite who tend to prefer classical music to dirty rawk'n'roll! Preorder the song on Amazon. No, Jeremy Corbyn is released on Friday 29th September when it will be available on iTunes, Amazon, Google to download and all the usual places to stream continuously.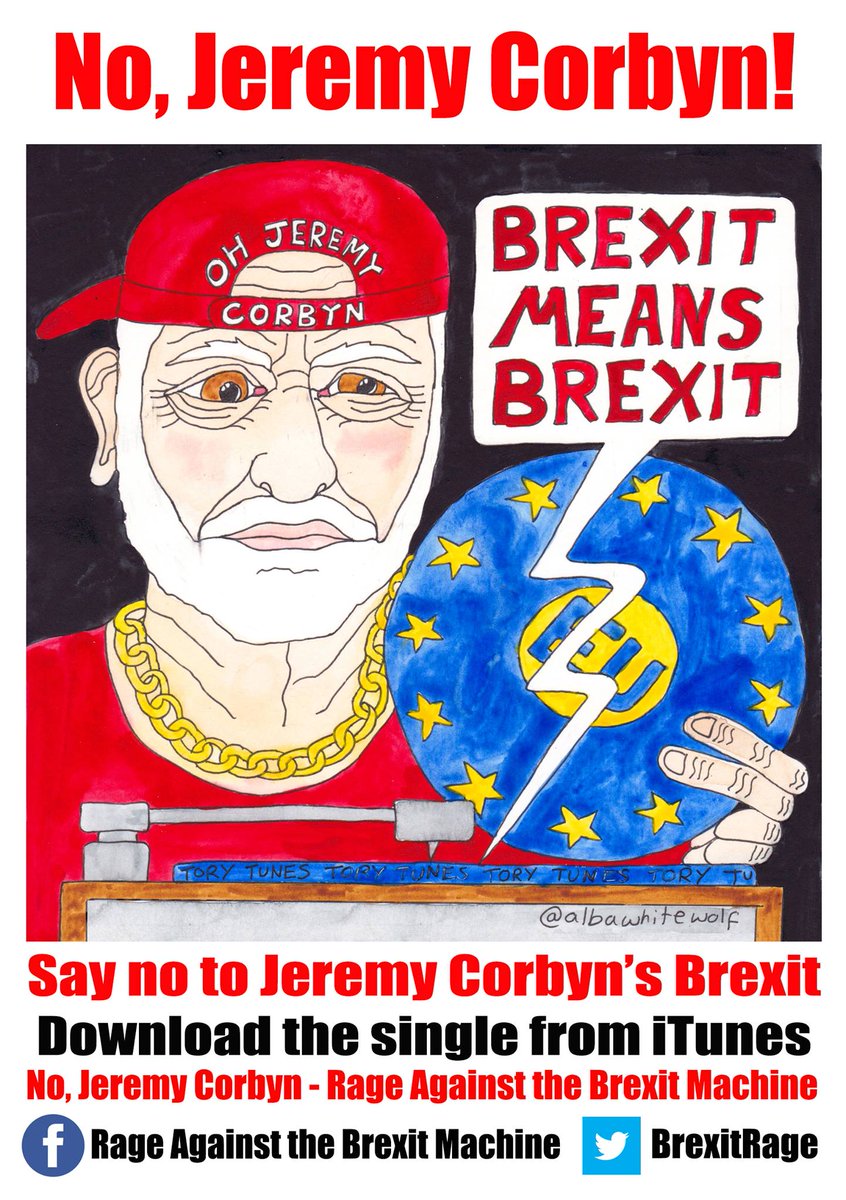 2. The lyrics specially address the Labour leader. Why are you singling him out, and does this make the song party political?
Peter : Not at all. We are non-partisan and address leadership stupidity regarding Brexit wherever it emanates from. Jeremy Corbyn has many progressive reforms but none of them can be afforded with a £1 Trillion Brexit bill over the next 10 years. I hear some Corbyn supporters telling him that JC will turn on Brexit but he sees no evidence. As a scientist I feel I needs to see the proof.
Madeleina : We are not into party politics, as we believe our electoral system is broken under FPTP and bigger political parties abuse their advantage and silence the voices of minority groups. Other tracks on the album address other political figures such as Jacob Rees-Moog which we released next Friday 6th October. We are singling out Jeremy Corbyn on this record because he is significant obstacle to the Remain movement. A life-long Eurosceptic who made a lukewarm attempt at campaigning to remain during the referendum, he maintained a deliberate silence over Brexit during the election campaign and won the support of thousands of Remainers who traded in their votes to keep the tories out. Jeremy's stance on Brexit now is no different to the tories or UKIP and we need to call this out. The chorus of the song is a play on the "Oh Jeremy Corbyn!" Glastonbury chant that has become the theme for Momentum.
3. The single is part of the Rage Against the Brexit Machine project. What other songs can we expect?
Both: We already have our Brexit Europop hit "Pants to Brexit" out. Pants to Brexit is a BSE (Brexit Satirical Europop) dance track that exposes the stupidity of Brexit in a fun way – For example the lyrics suggest that "Brexit Means a Leaky Gusset" which is at least clearer than Brexit Means Brexit – Find it at Brexit Rage. Shortly we release "Jacob Rees-Moog" – an 18th Century Tory Synthpop Trancefloor groove – an entirely new genre of music !!
Going forward, we have a song donated by members of Bruce Springsteen's E Street Band about "Trumptation" which is a direct analogue of our Brexit obsession, born in the USA. We are also talking with Fascinating Aida and have interest from Captain SKA and Rage Against The Machine themselves. We expect to launch a Brexit Christmas hit!!
4. How can people support the project?
We urgently need cash to fund further recordings and so on via Go Fund Me. Of course, people can also buy the songs or stream them multiple times to help us crack the charts.
On social media check out our website BrexitRage. Join our "Rage Against the Brexit Machine" facebook group, like the facebook page @BrexitRage, follow us on twitter @BrexitRage, watch the music videos and share our posts on social media. And of course talk about the songs!
5. What are your hopes for No Jeremy Corbyn? I've heard you're targeting chart success?
Yes, we are trying to have a Top 40 hit with the song. Our absolute ambition is to get it in the charts so that Labour supporters hear the track and question their support for Jeremy Corbyn because of his stance on Brexit. We want Labour voters to put pressure on him to stop Brexit. We got into this mess due to the dominance of our media by Rupert Murdoch and we need to own the media with a message to reach every home / phone / pub / club / bathtub to overwhelm our Orwellian populist media. RAGE Against The Brexit Machine will go on until Brexit is laid to rest.
6. Who else is involved in the song? What about the whole project? Do you have high profile support?
Peter wrote the track, with some edits from all members of the band. We have a fantastic drummer, Gareth Dylan-Smith, an awesome bass player, Doug Grannell, Peter playing the electric guitar and backing vocals and me singing lead vocals. The track has been recorded and produced by legendary guitar player Bernie Torme, who played with Ozzy Osbourne and Ian Gillan.
The RATBM project itself is truly international. We have a bass player from Northern Ireland and a singer from Canada on Pants to Brexit, plus the E Street Band people and so on.
7. Who is the intended audience for No Jeremy Corbyn? Do you hope JC himself will hear it?
Peter : We want to reach some 80% of the Labour party and their supporters who want to Remain in the EU and whose voices have not been heard in the recent whipping and PR control adopted by the Labour party and fuelled by Momentum.
Madeleina: We everyone, Leavers and Remainers alike to hear the track. I think it would be great if it gets support from young people who overwhelmingly voted for Jeremy Corbyn in the General Election. As a young person myself, I feel the Jezza thing is a bit of a fad and people haven't really thought through his policies on Brexit. I want those young Labour supporters to hear the track and think "Hey, maybe we need to do something about this." Obviously if the real JC heard the track, that would be epic. I think he actually might like it! There are some truly shocking versions of the chant out there including ones by the Labour leadership. They should stick to running the country and leave me to to the singing. Peter notes that I'd also be quite good at running the country as well !!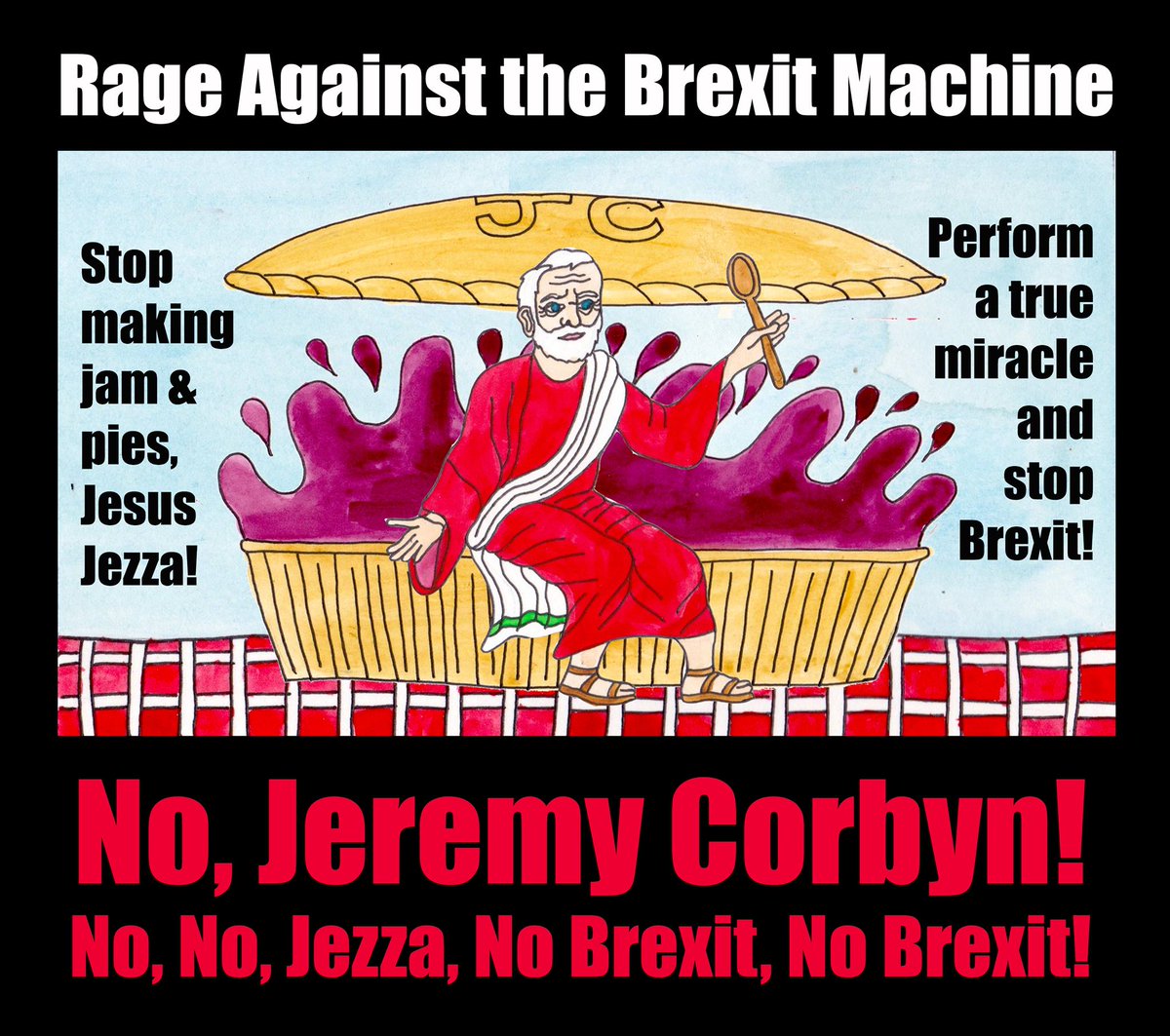 8. Where and when can we see the song performed live?
We are available for hire to perform the songs live anywhere in the world with a live rock band. We performed to 2000 people the other week in Brighton so bring it on. A private audience with Theresa May would be nice!
9. Are you inspired by protest songs of days gone by?
Peter : Personally I am not much enamoured by the classic protest songs like "We Shall Overcome", but I do like Billy Bragg's work which spoke to me on both an intellectual and visceral level. We are trying to reach people's heads, hearts and souls with these songs.
Madeleina : Delving into the world of rock was a new thing for me and I really enjoyed it. But typically my style is more folk/acoustic-pop music and that's what I tend to listen to. A lot of folk music is traditionally born of protest or has socio-political themes and I really enjoy singing and listening to clever, meaningful lyrics, like "Streets of London" by Ralph McTell and "Read All About it" by Emile Sande. I agree with Peter in so far as that I don't like the really durgey protest songs like "We shall overcome", although they have their place in history.
10. Do you really believe songs can influence Brexit and eventually stop Brexit? How and why?
Madeleina : Brexit was won through populism, jingoistic slogans and marketing gimmicks. People saw the big red bus, they latched onto the 3 word mantras and they believed the lies that were spun to them by these high profile political figures. Politics is about sentiment, not about rational argument, facts and understanding. We have both tried time and time again to reason with the Brexiteers. It rarely gets results and Peter has been punched in the face twice for doing so. Many Brexiteers are not interested in listening because their arguments have no grounding in fact. So we fight them with arts, emotion and fun. We are creating something that will grab and keep their attention, and make them listen to our message.
Peter : What Maddie said … Brexit was caused by naked populism. We will end it with naked pop (and rock) music!! Help us RAGE Against The Brexit Machine.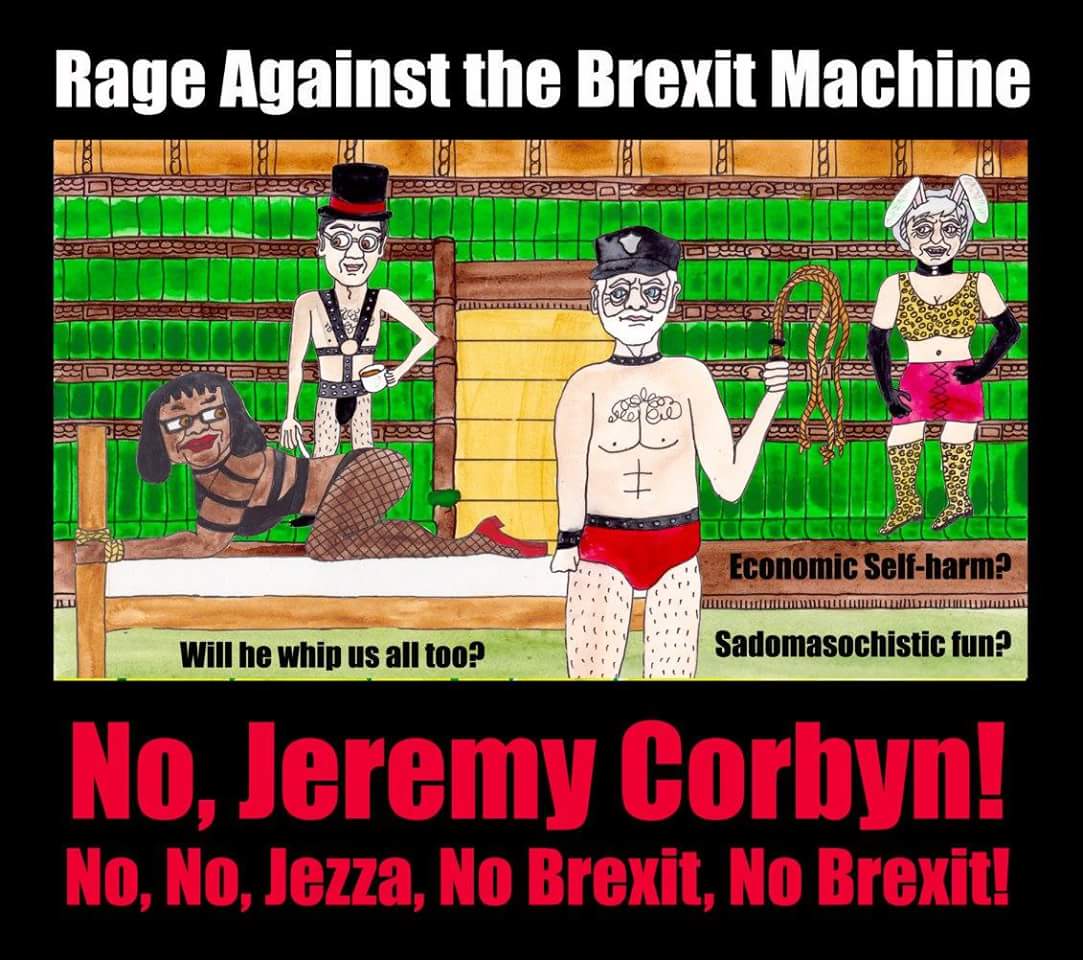 Watch the video for No, Jeremy Corbyn. It was designed and animated by Mark Duffy, a professional film animator.  Find Mark on Twitter @Mark_Duffy1
All illustrations are by Madeleina – follow her on Twitter for more